You can add additional people (login) to your account. Follow these steps to ad or remove a new user to your account.
1. From the dashboard, click on the user name  in the top right corner of the page.
2. A dropdown will appear, click on Account Settings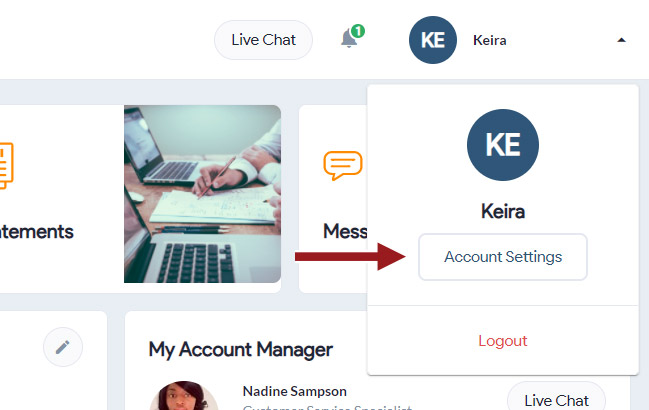 3. Click on the Additional Logins tab from the horizontal gold nav.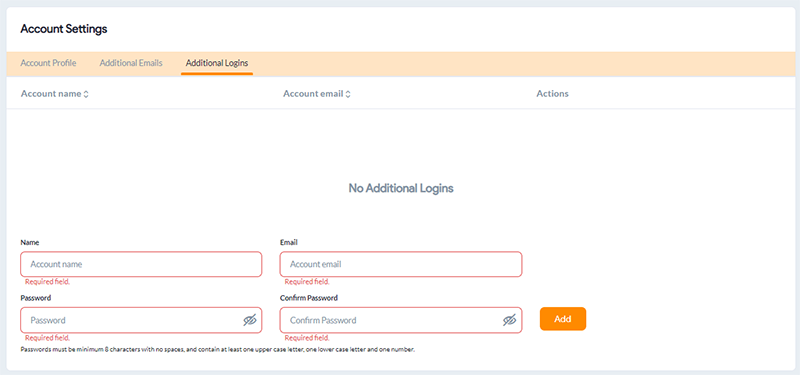 4. Add the new user name, email and password for that user.

5. Click the orange Add button