Record incoming and outgoing phone calls on our network. Our hosted call recording platform enables businesses to listen to and download call recordings. Call recording can be added to any service line. Get started by logging into your account.
Record Incoming Calls
1. Click Call Forwarding from the left-hand side of the portal under Account Overview.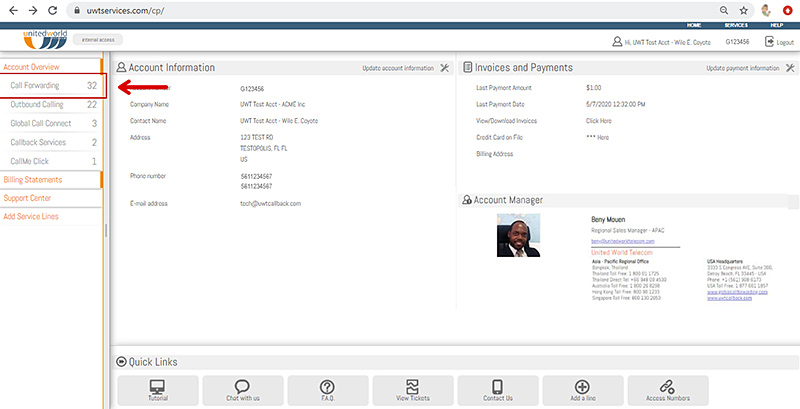 2. Click on the Recording icon for the service line that you would like to record calls.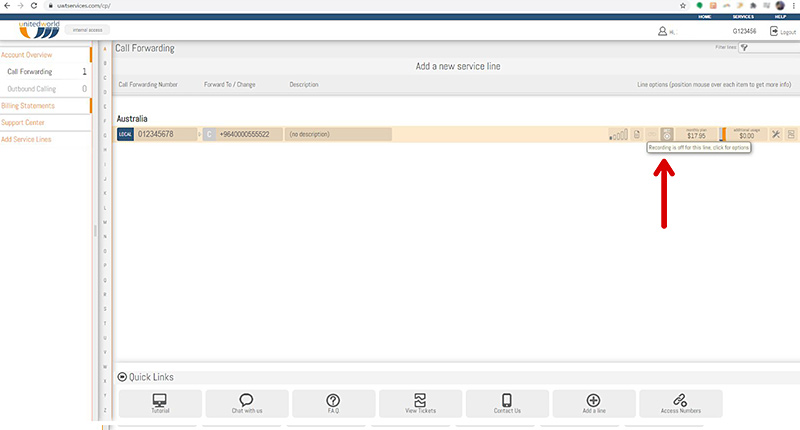 3. Toggle the menu option to the right of "Call Recording on this number is currently:" from Disabled to Enabled.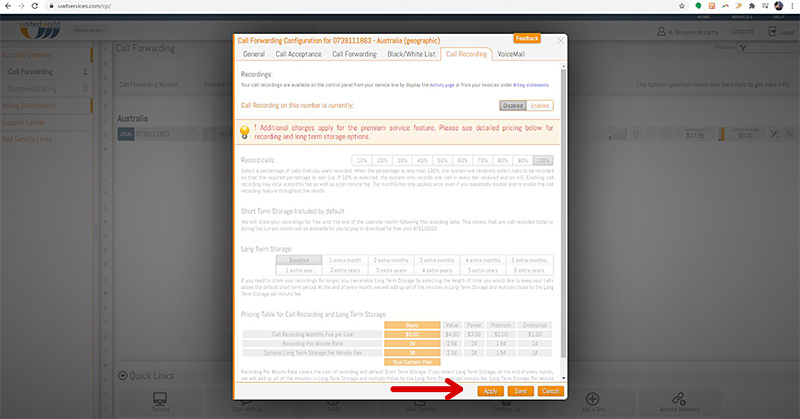 4. Click Apply to confirm your request.
Related: How to Download Call Recordings