Customers are automatically assigned a UserID/PIN and password after they purchase outbound calling services. Your credentials will be emailed to you as part of your service confirmation letter. Here's what it looks like: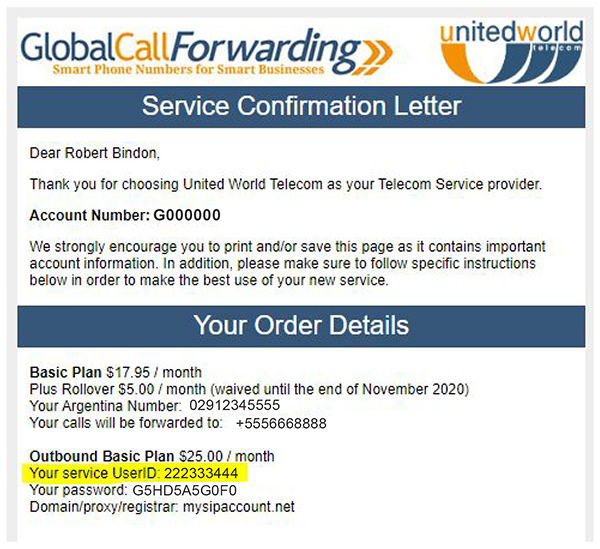 You can also log in to your control panel to find your credentials:
1. Click Outbound Calling on the left-hand side of the control panel to reveal all outbound lines.

2. Your UserID/PIN for each outbound calling line will be displayed under the PIN column.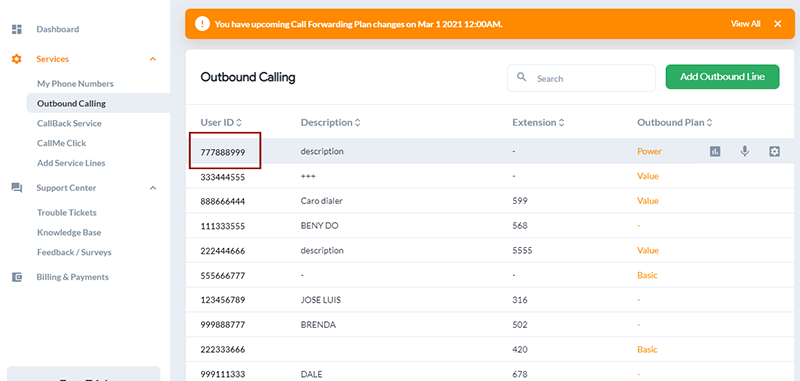 3. Click the Line's description to view and / or modify your password.
4. Line password will be displayed.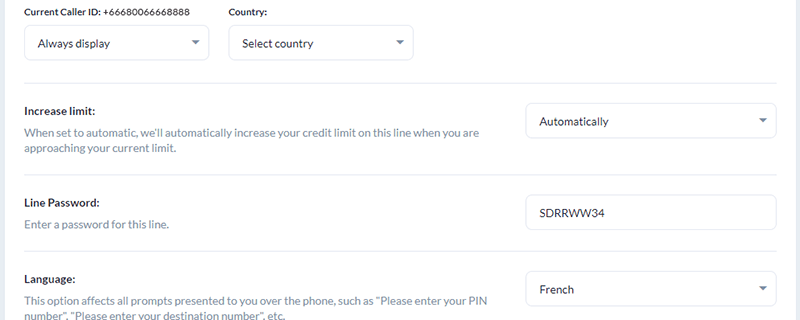 5. In order to change your password, please enter a new password here and click Save Changes.
Please note that changing your password will automatically log other users out of the system.