Users may configure IVR (interactive voice response) to greet callers, offer a predetermined list of menu options, and route callers to the appropriate extension. IVR is included free with our business phone service and can be set up from the control panel.
Here are the steps to configure IVR:
1. Log in to your account.
2. Click Call Forwarding on the left-hand side of the page.
3. Click Forward To / Change next to the line that you would like to modify.
4. Click Manage IVR Applications under the Call Forwarding tab.xx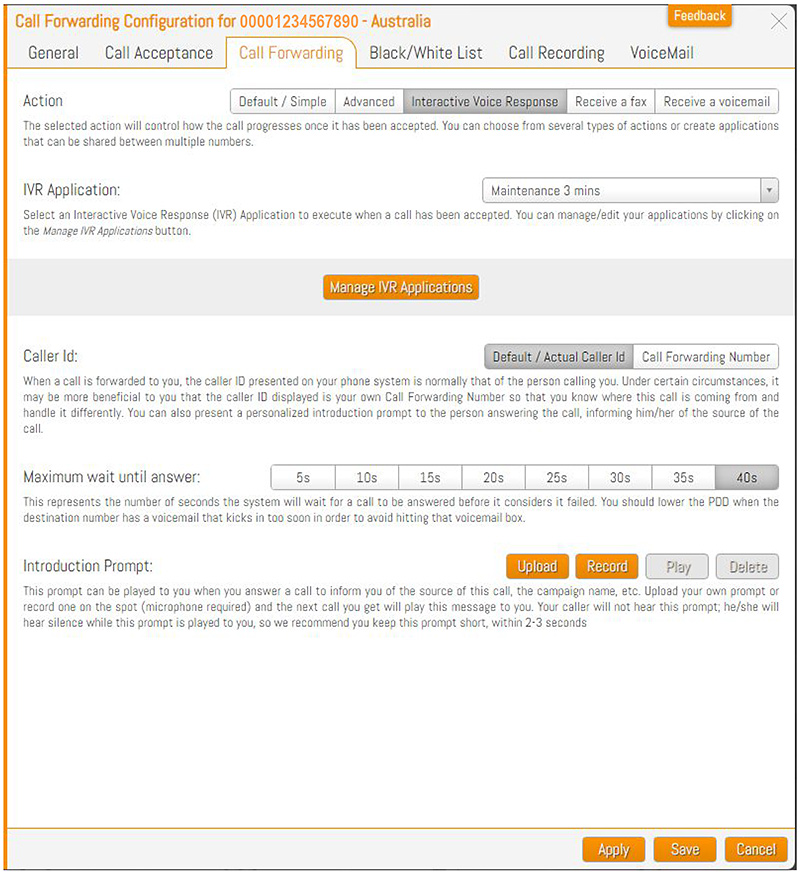 5. You will be taken to the IVR Apps editor.
For technical support, please contact us via phone or live chat. We are happy to help customers with their IVR set up.