Over the course of time, users may want to change or update their destination or 'forward to' number. This is the number where your incoming calls are forwarded to. You can quickly change this information through the control panel.
Here is how you can change the forward-to number on your end:
1. Log in to your control panel at https://www.uwtservices.com/cp/ with your Group Number (G——) and password.
2. Click Call Forwarding on the left side.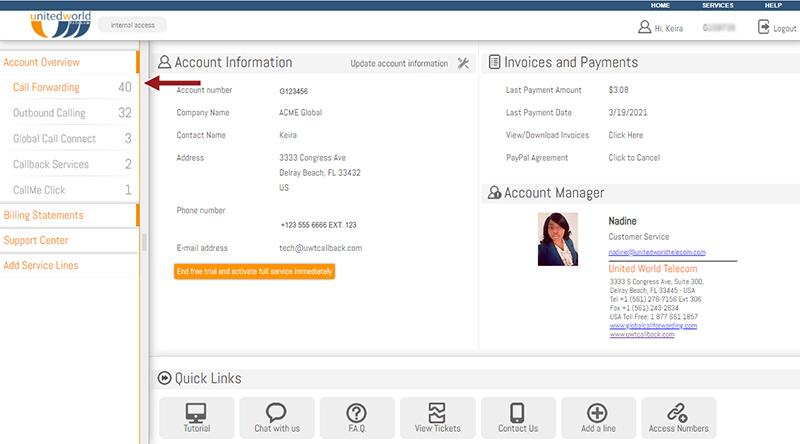 3. Under the Forward To / Change column, click on the destination number that you would like to modify.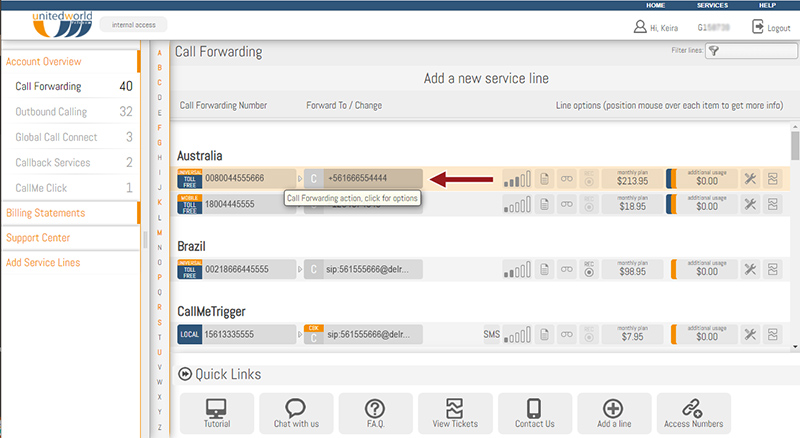 4. Enter the new destination number(s) and click Apply.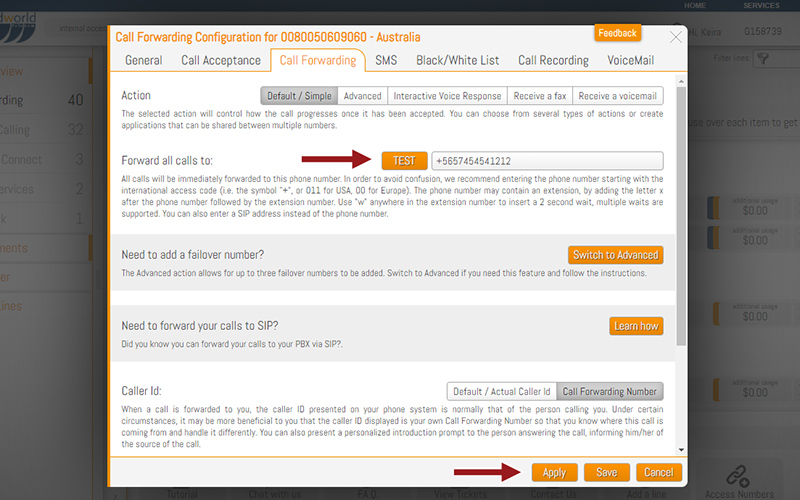 Your changes will be applied immediately in real-time.