RollOver will carry over your unused plan minutes into the next month. You can activate RollOver in your account.
1. Click My Phone Numbers on the left-hand side of the dashboard.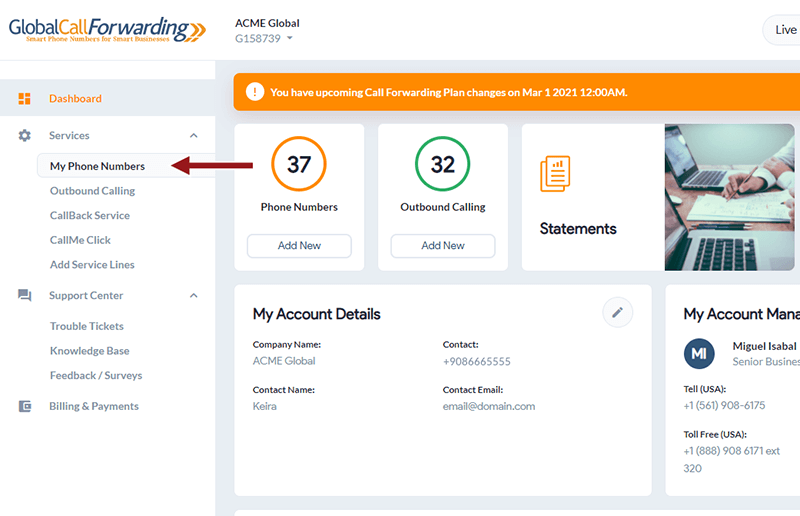 2. Determine which service line you would like to add RollOver to and click on the Service Plans icon.

3. Check the Add RollOver for $ / Month box.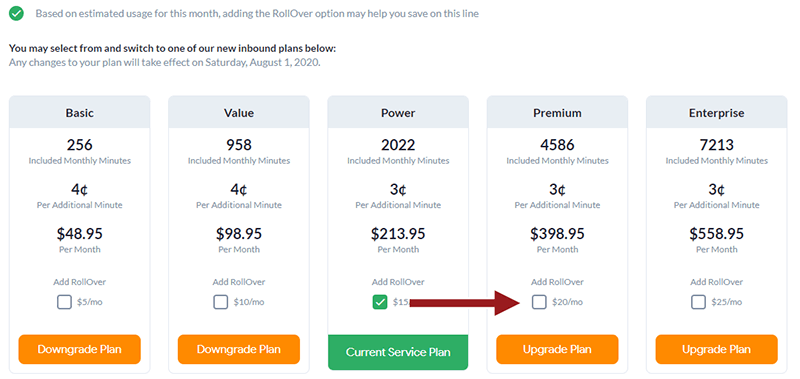 4. Click on Upgrade Plan.