There are multiple ways to generate call activity reports for a variety of uses. This article covers all the ways to collect a call report for a specific phone line within the Global Call Forwarding control panel. We also go over how to view Call Detail Records, or CDRs, which include dates and times of calls, caller ID, call termination, and call duration. Follow along to see the different ways to collect call activity data.
View Call Activity for Each Phone Line
View call detail records individually for each line by following these steps in our customer portal:
1. Open up the Dashboard
2. Select My Phone Numbers in the menu on the left side.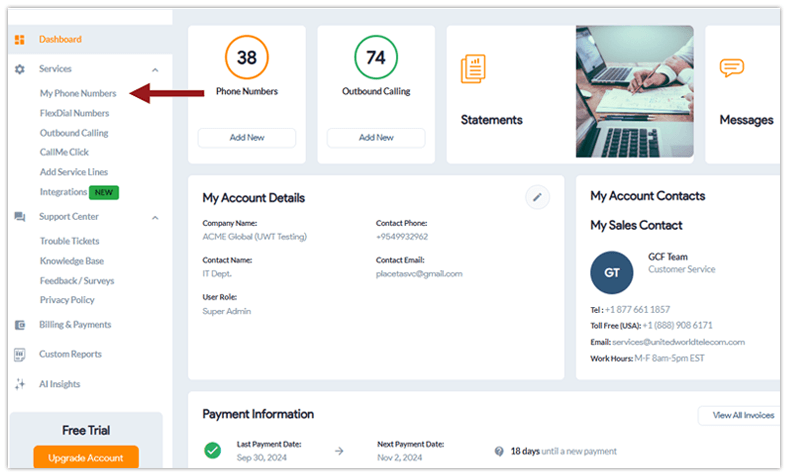 3. Then, choose Service Plan by clicking on the icon depicting a chart with three bars.

4. Select the Activity tab at the top of the menu. Here you can see all your call activity for this phone line. You can filter to see "All" "Answered" and "Missed" calls.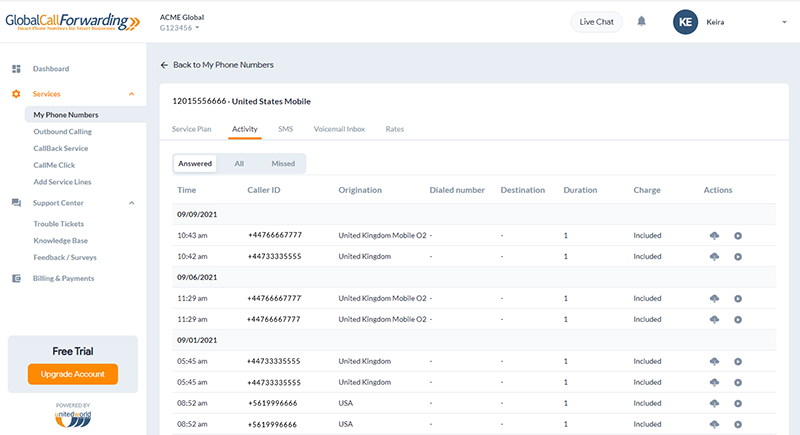 Download CDR Records
You may want to download your call records to view dates and times of calls, caller ID, call termination, and call duration. Visit your customer portal and follow these steps:
1. On the left side of the menu, select Billing & Payments.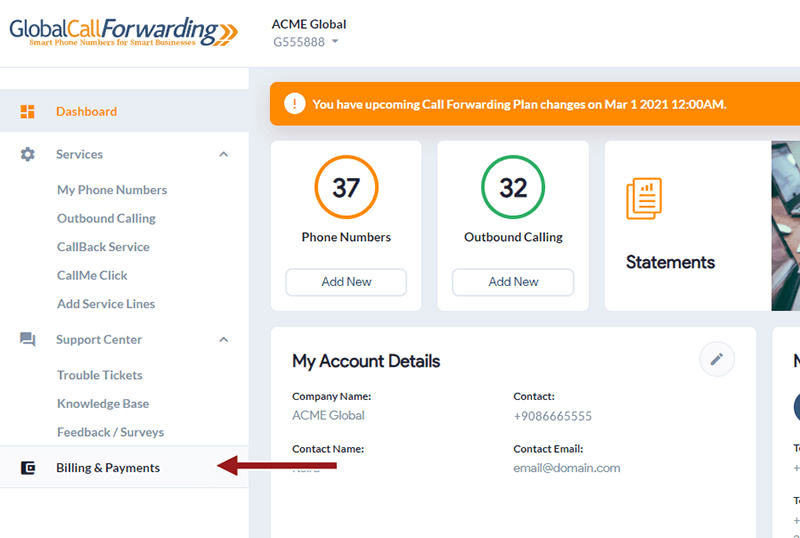 2. Then, select Invoices from the horizontal menu.

3. Click on your desired format for the billing date required — filter as needed.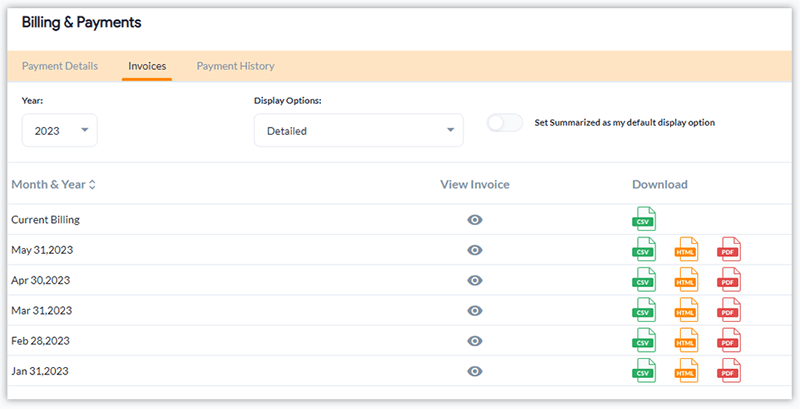 Generate Custom Call Activity Reports
Need to customize the call activity report?
1. Go to Custom Reports from the left sidebar in the Control Panel.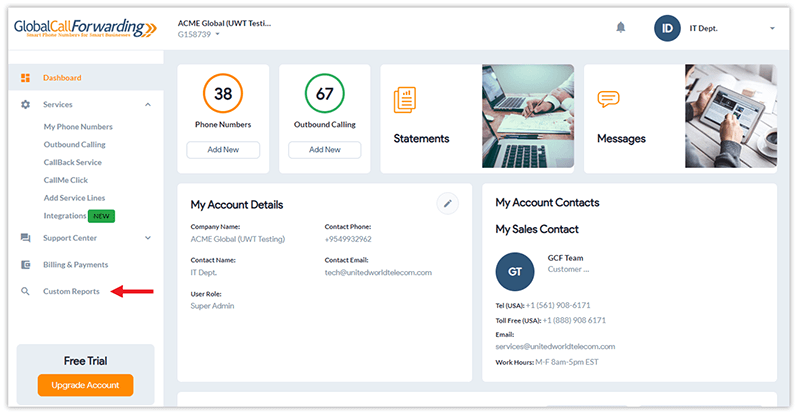 2. Enter a time frame in the fields provided and check the Virtual Numbers (choose your line) and/or Call Type (Completed or Missed) checkboxes — filter as needed. Select the line you wish to get call activity.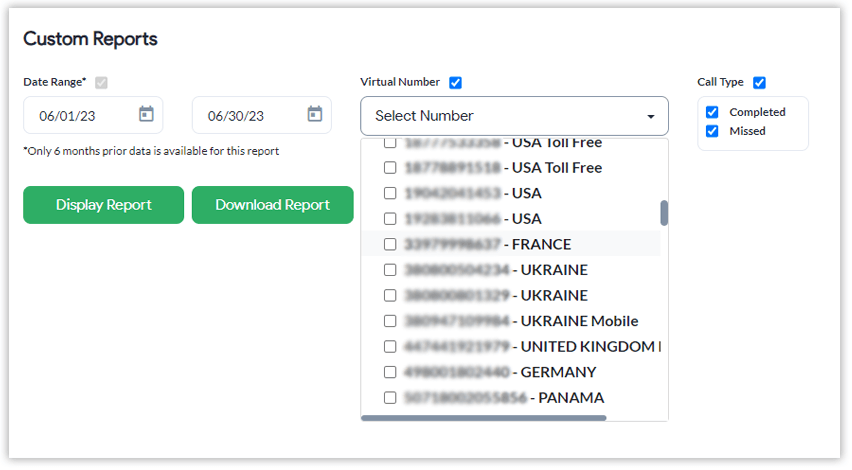 3. Click on Display Report to view on the screen or Download Report to download a PDF.