You can add SMS forwarding to any number that is SMS-capable. There will be an icon if the number has SMS capabilities.
Incoming SMS can be forwarded to up to two email addresses. These forward-to email addresses can be changed at any time.
1. Click Call Forwarding from the left-hand side of the portal under Account Overview.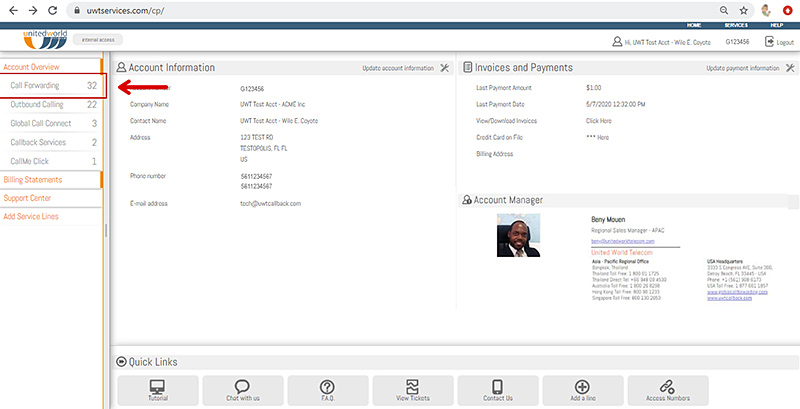 2. Click on the SMS icon.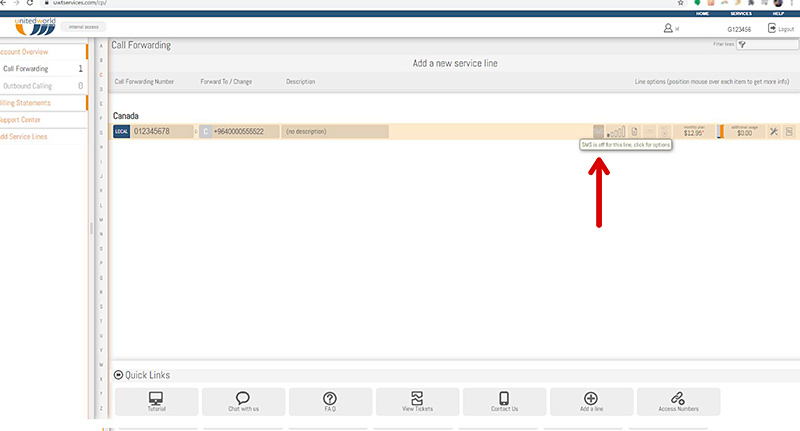 3. Select an SMS forwarding plan.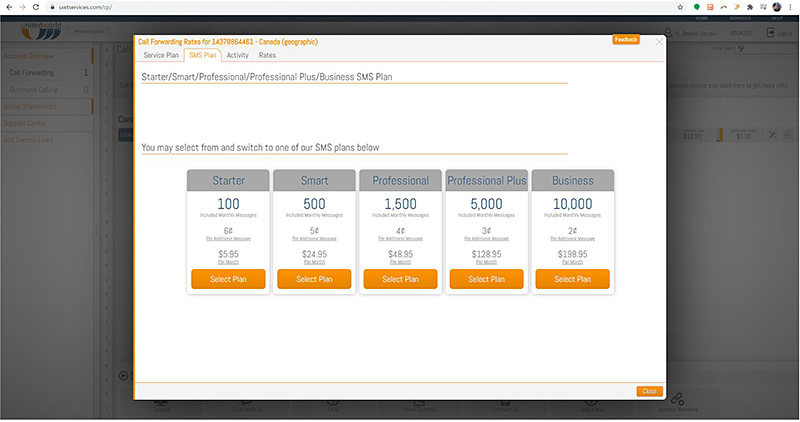 4. Click Yes to confirm your order.