1. From the 3CX Management Console, select "SIP Trunks" > "Add SIP Trunk".
2. Select the "Generic" option in the "Select Country" dropdown menu and then choose "Generic VoIP Provider" or "Generic SIP Trunk".
3. Enter the SIP trunk main number (+15619086171). Click "OK" to create and proceed to configure the SIP Trunk.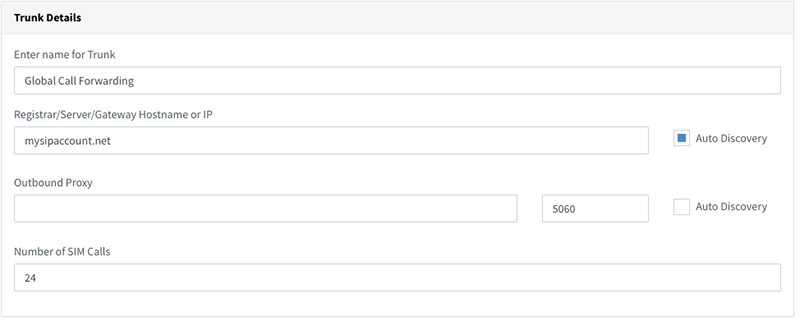 4. Enter a name for this VoIP provider account (Global Call Forwarding). Crosscheck the pre-filled "Registrar/Server/Gateway Hostname or IP" : mysipaccount.net
5. Specify the "Number of Simultaneous Calls" your provider allows: 24
"Authentication", select "Register/Account based" – enter SIP authentication ID (XXXXXXXXX) and password (XXXXX).
Click "OK" to save the trunk settings.

Route Calls Over SIP Trunk
Outbound rules dictate how 3CX routes outgoing calls, i.e. via different SIP trunks or gateways, based on which user or group is calling, the dialed number or the number length. You need to create at least one outbound rule to start calling with 3CX.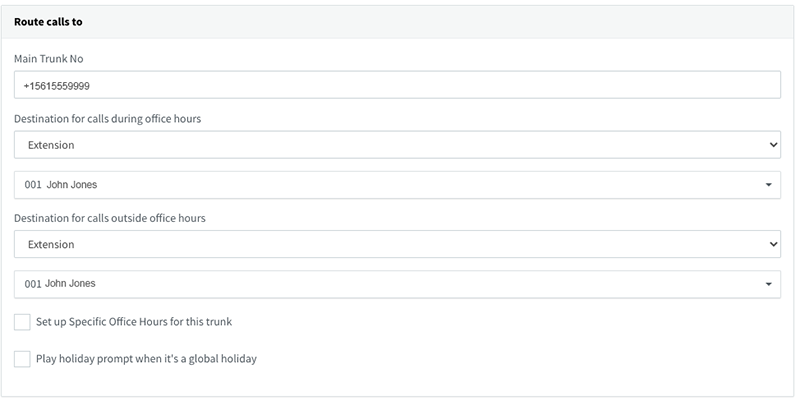 1. Go to "Outbound Rules", select "Add," and enter a name for the new rule.
2. Specify any matching criteria to trigger this outbound rule in the "Apply this rule to these calls" section: