Add new local or toll free numbers to your current plan from your control panel. If you are a new customer, you can purchase new phone numbers from our website. A free trial is available for businesses as well. Start by filling out the form, which you can find on our Pricing page.
How to Order Phone Numbers from Your Control Panel
Please follow these instructions to order and add new numbers to your account from the control panel:
1. Log in to your control panel.
2. Click My Phone Numbers on the left-hand side of the page.
3. Click on the Add Phone Number button on the top-right side of the page.

Note: Alternatively, you can click on Add Service Lines from the left-hand panel and choose a Call Forwarding or Outbound Calling line. From there, use the phone number ordering form and follow the prompts to get a new service line.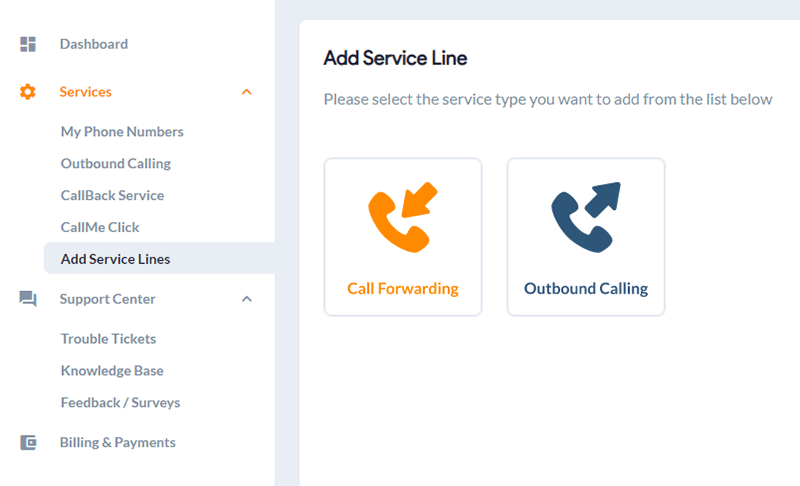 4. Using the form on this page, you can select the number you would like to purchase.
5. From the left dialog box, Select Your New Phone Number, select the country for your desired number.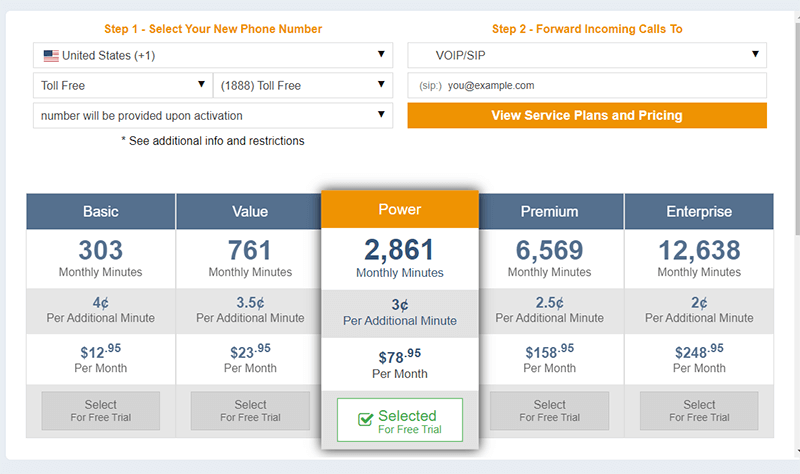 6. Next, select the type of virtual phone number you want for your business. Choose from local, toll free, international toll free, and vanity numbers. Pick the prefix and number available.
7. Then, enter where you want calls forwarded in the right dialog box Forward Incoming Calls To.
8. Next, review plans and pricing for this number.
9. Scroll down to add optional features such as Rollover, Call Recording, Inbound SMS Plan, and Outbound Calling.
10. Click Add to Cart.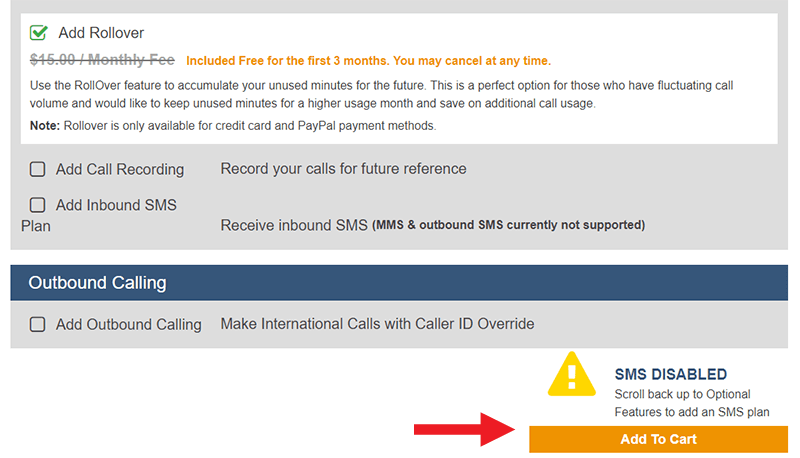 11. On the Checkout page, review your cart. Here you can choose to Add More Numbers or Submit Order.