What is Geographic Routing?
Geographic routing—also known as location-based routing and geo-routing—is an advanced IVR routing service that lets you forward calls based on the location of the caller.
For example, you can route incoming calls from a certain country (Thailand) to your support center in that region (Asia).
Related: How to Create a Call Flow in the IVR Manager
How to Set up Geo-Routing?
You can set up geo-routing from your control panel in just a few steps. Add unlimited rules for your geo-routing schedule. Here is how to set up geographic routing in six easy steps.
1. Log in to your control panel.
2. Click My Phone Numbers on the left-hand side of the dashboard.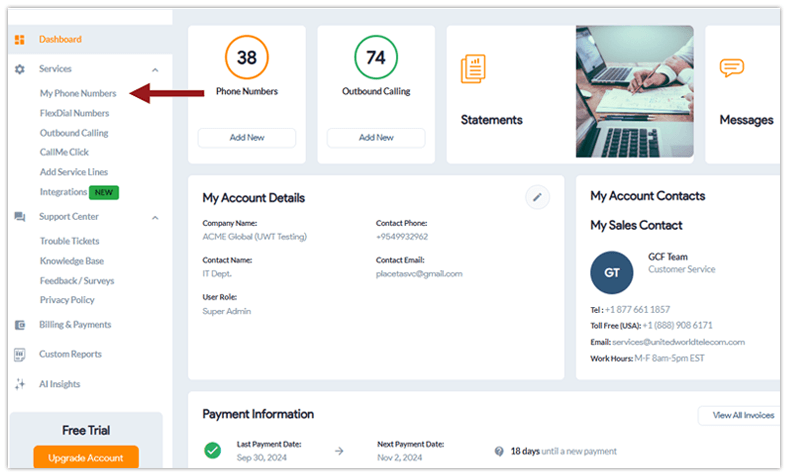 3. Click on the Settings icon on the line that you would like to modify.


4. Then, click on Call Forwarding.

5. Next, click on IVR and Manage IVR Applications. This will take you to our IVR Manager.
6. Click on Create New Application.


7. Then, under Advanced Actions, choose Caller ID Routing.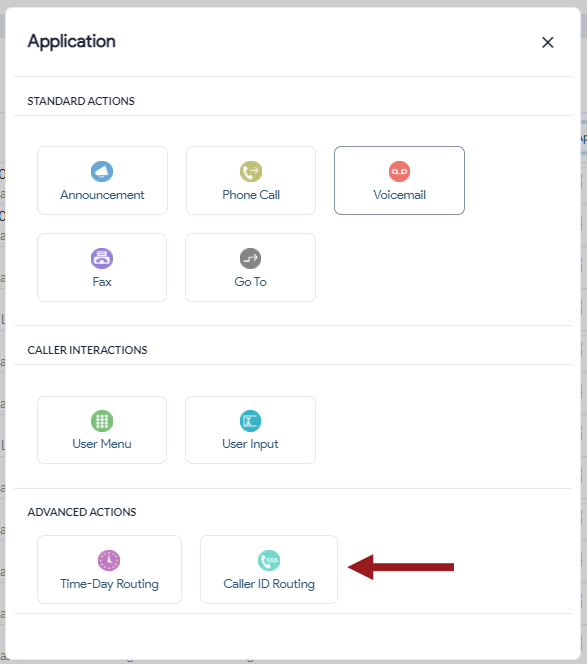 8. Add a Name for this application and action.
9. Click on New Rule to set up a new rule to route calls based on caller ID; i.e., the location of the caller.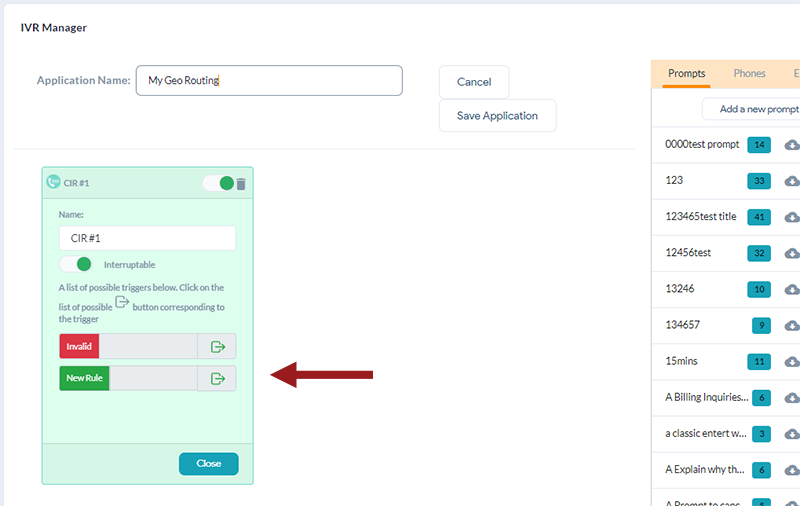 Here, you can enter the country codes and area codes of your customers; i.e., caller ID information of customers whose calls you want to forward/route to another location.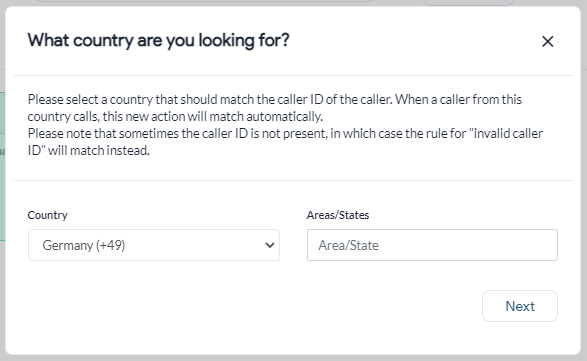 For example, if you want to forward calls coming from customers in Florida, United States. Then, you enter the US country code (+1) and Florida area codes (786, 904, 352, 772)
10. Click Next to choose the next action (i.e., what happens to a call with this country or area code).
11. Select Phone Call and: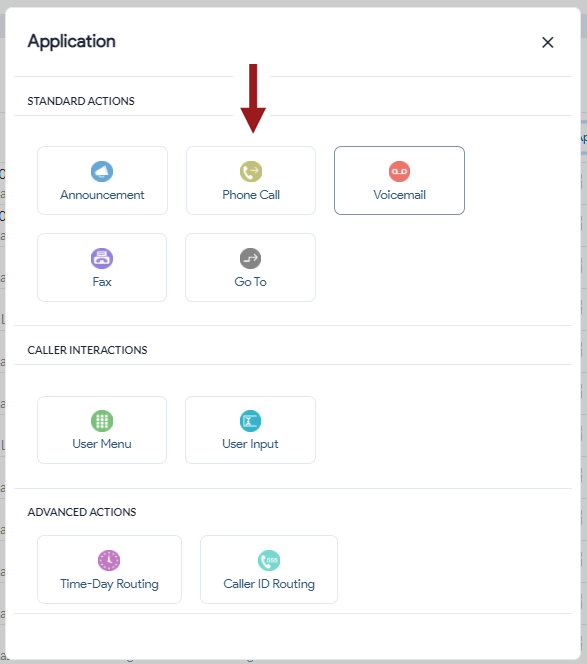 Add a name for this action
Choose a prompt (if needed) from pre-recorded and uploaded prompts. You can add prompts in the right-side toolbox.
Choose a destination — hunt group or phone number where you want to forward the call.
Pick a Ringback tone — Default or specific to the country where the calls will be routed.
Determine wait time.
12. You can also decide what happens after the call is answered (post-call survey) or if it fails (send the call to another backup phone number or to voicemail).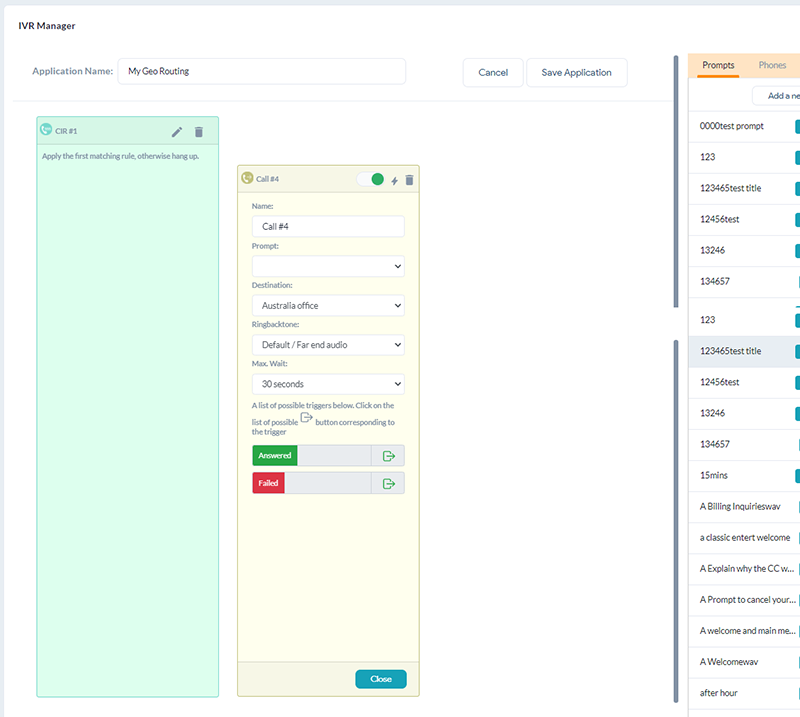 13. Click Close on the bottom right of the caller ID card.
14. Then, click Save Application to save your IVR call flow.
Benefits of Using Location-Based Routing for Improved Caller Experience
Simplified call process and channels incoming call traffic based on location.
Offer one number for multiple locations.
Provide customer support in their time zone and region.
Offer 24/7 global customer support.
Use an efficient, automated service for improved call management.
Access to call tracking and local call reports.
Directs international call traffic to specific locations.
Easy to use and quick set up through the control panel.
Is Geo-Routing Right for You?
Set up geo-routing if your business to better manage your global customer support system. This way, customers can get help in their time zone and even their language. Want to learn more about call routing strategies, speak with one of our experts today!