1. In your control panel, go to My Phone Numbers on the left-hand side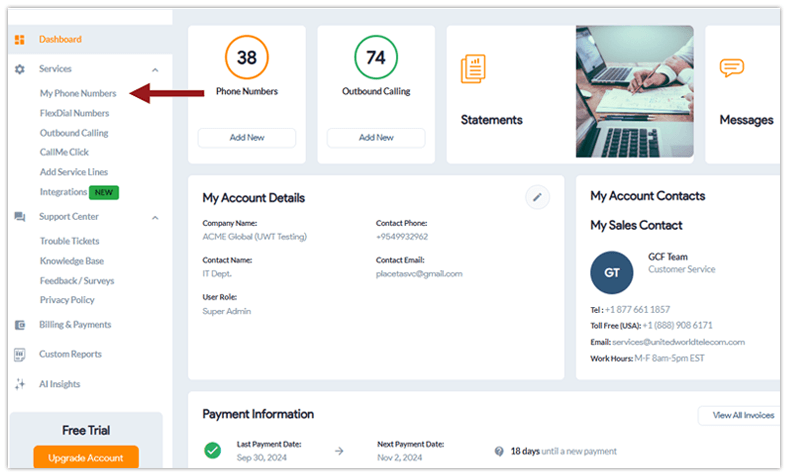 2. Click on the Service Plan  on the service line you wish to view.


3. Click on the Activity tab on the top, center navigation, to view details. From here, you can download individual call recordings in the Action column.