To update credit card information or PayPal account, please get started by logging into your account.
1. On the bottom right-hand side of the page, click Update Payment Information.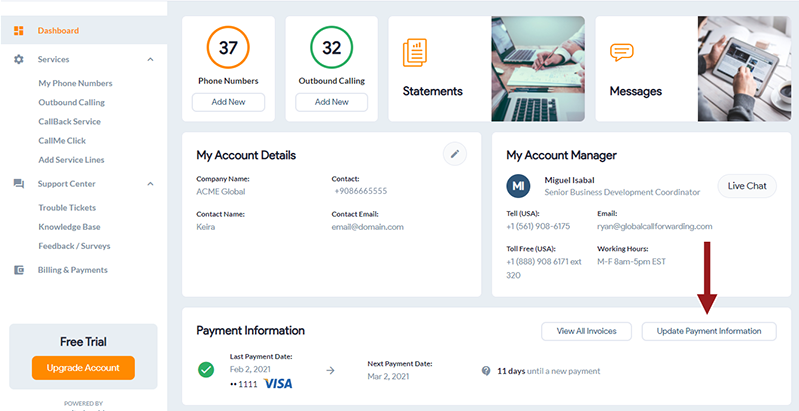 2. Enter your new payment information and click Save Changes.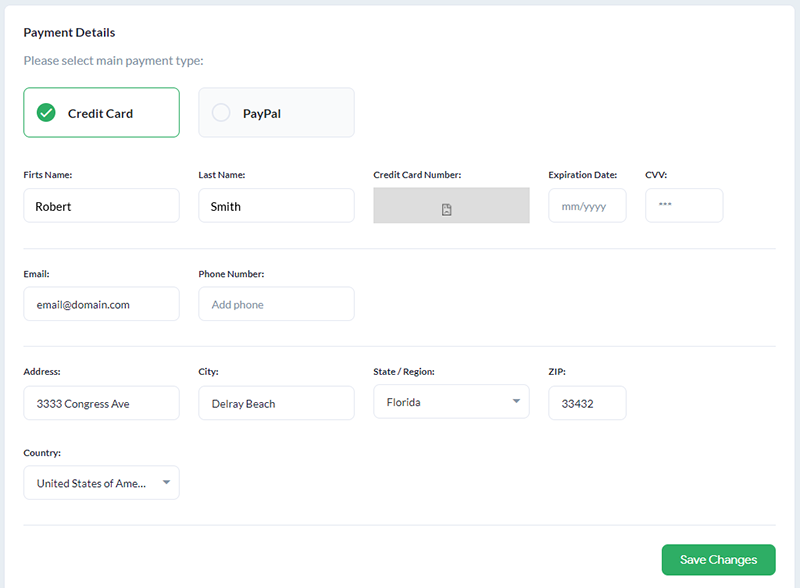 3. To use Paypal, select the PayPal button and click Activate PayPal Autopay.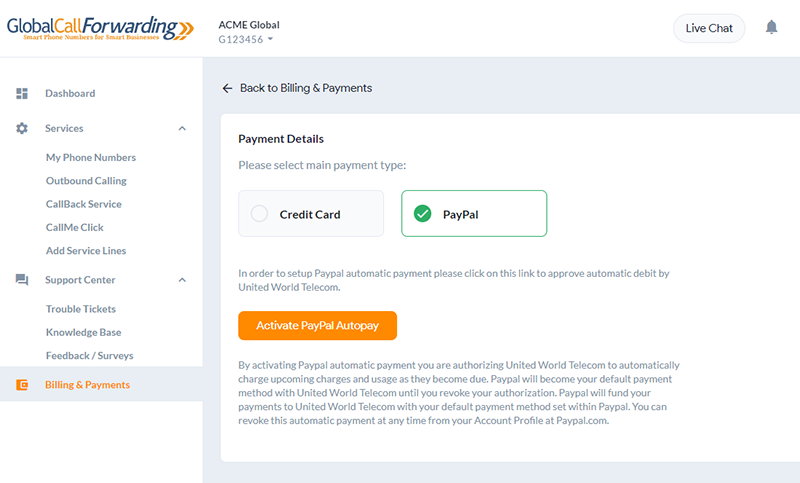 4. From there you will be brought to a PayPal login to activate PayPal with your Global Call Forwarding account.