To update your PayPal account, start by logging into your account.
1. On the bottom right-hand side of the page, click Update Payment Information.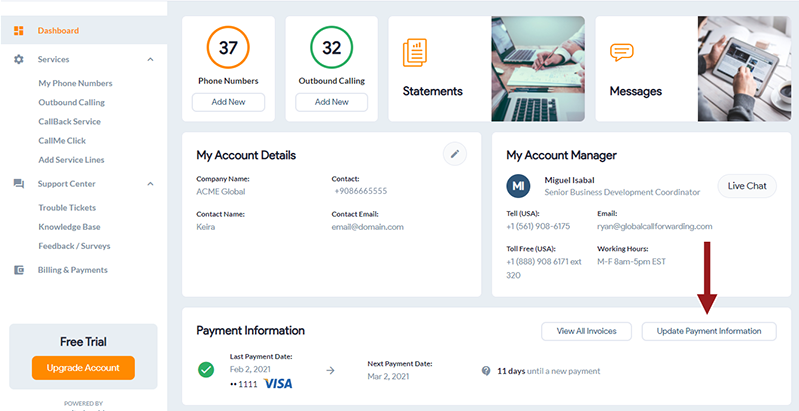 2. You may need to deactivate your old PayPal account from within PayPal
3. To use a new Paypal, select the PayPal button and click Activate PayPal Autopay.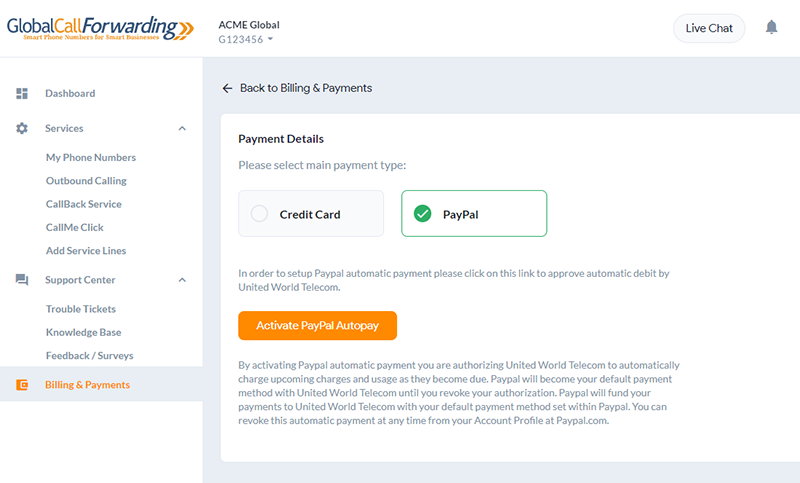 4. From there you will be brought to a PayPal login to activate your new PayPal account with your Global Call Forwarding account.